STACKRACK turns pixel into reality
Unbeatable fanless CPUGPU Servers over harsh environment from -40℃ to +50℃
In the age of big data, everyone has been talking about how data can be used for better decision-making and advanced analytics; people yearn for sharing instant and accurate information on screen. High-end, multi video/data control solutions, control room to investigate environment and surrounding, as well as real-time data processing for instant analysis in driverless vehicle, identify issue and come out an in-time solution to the problem. Those applications have become major part of our life.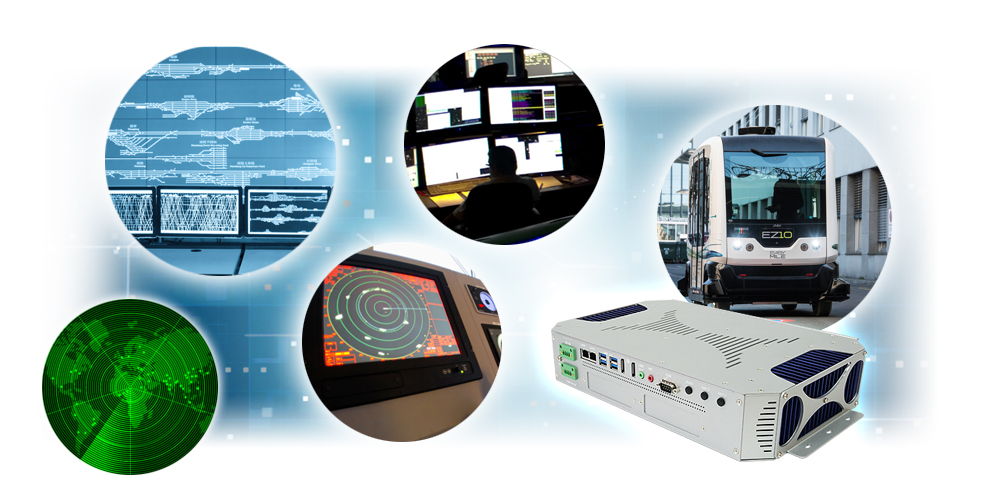 STACKRACK, an innovative fanless rugged solution provider has launched remarkably advanced CPUGPU server solution- HORUS420 and HORUS330 are driven by Intel 6th generation Skylake Core i7 processor, system integrate with NVIDIA graphic card GTX950M ( CUDA Core:640 ) / GTX1060M ( CUDA Core:1280 ) for additional four display output to fulfill high efficiency image processing needs. High capacity of memory up to 64GB and high-speed dual 10GbE capability ensure significant system performance with supreme real-time response without any delay and make faster and more accurate decisions through robust system.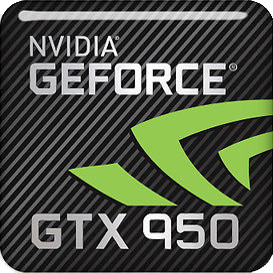 Advanced thermal solution ensures supreme system performance from -40℃ to +50℃
With combination of high end CPU computing and graphic GPU power generate numerous heat, STACKRACK emphasizes on providing exceeding thermal design guarantee superior system performance under critical environment. HORUS420 and HORUS330 innovatively adopt dual sided thermal solution, with copper heat spreader directly touches the heat source components, processor and graphic GPU to absorb the heat rapidly, allowing heat to be transferred to heat pipe. Heat pipe is two-phase heat transfer involves the liquid-vapor phase change of a working fluid which can provide high efficiency heat transmission, the aluminum heat sink dissipates the heat into surrounding air promptly. One side thermal solution is mainly for Core i7 processor and the other side is to dissipate the heat for graphic card. With unique thermal design, HORUS420 and HORUS330 can ensure high performance and reliability under harsh environment.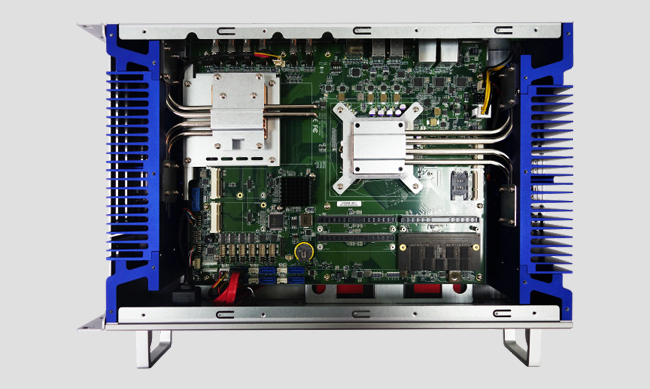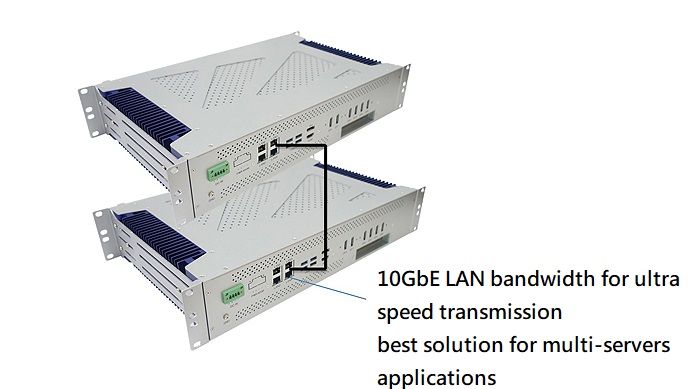 Exceptional features fulfill high flexibility HORUS420- Dual 10GbE for high efficiency and stable transmission
In an advanced and high technology society, people yearn for high speed. To achieve zero delay transmission is always challenging, HORUS420 offers dual 10GbE allowing system to provide high-speed transmission without any delay and stable transmission. The system equipped with 10GbE, providing key improvements in terms of bandwidth, latency, scalability, reliability and application performance compare to traditional GbE. What's even more impressive is HORUS420 can be daisy chained together through 10GbE and become multiple CPUs, which greatly enhance system performance and provide superior computing power for any kind of applications. 10GbE enables flexible connectivity for maximum versatility.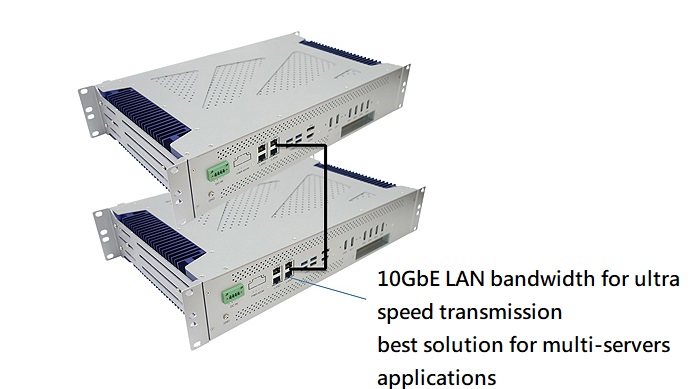 HORUS330- Flexible body type offers value added I/O expansion
HORUS330 is designed to fulfill demands of different applications. Apart from standard I/O interface, HORUS330 equipped with two I/O expansions at the back panel in order to have more flexibility and be more use-friendly. Which offers user to customize additional function such as optional quad LAN port, CAN Bus or addtional 4 display output from graphic card.