F1-30D - PCIe/104 Airborne Computer System
Core i7 Rugged Military Airborne Modular Computer -
Small Form Factor (SFF) with PCIe/104 Architecture GPUCPU Open , Scalable Structure
Rugged COTS computer with Intel®5th generation Core- i7 processor
NVIDIA®GPU GT950M/GTX 1050 Ti supports CUDA 684/CUDA 768 independent displays by 4 x DP
Modular rugged chassis with stackable PCIe/104 I/O card expansion.
28V DC MIL-STD-1275/704 Power supply with Voltage transient protections
Design for reliability under demanding MIL-STD-810G/461F Thermal Shock, Vibration, Humidity/EMI/EMC conditions
Rugged IP65 aluminum chassis with Amphenol MIL-DTL-38999 connectors or M12 Phoenix Contact
Operating temperature range : -40°C to +75°C
Technical Profile
Specifications
Thermal Solution
ATR (Air Transport Rack) is a standard that specifies form fit and function of enclosures designed to protect the main internal system. This military enclosure must meet EMI / EMC requirements to prevent noise interference, provide lightning protection and be isolated from small particle contaminants. So, it can be deployed in unmanned aerial vehicles, fighters, and helicopters. To satisfy diverse conditions, ATR chassis are available in different sizes—1/2, 3/4 and Full ATR sizes. Based on 3/4 ATR size, StackRack launches a new Rugged Airborne Mission Computer F1-30.
As a modular mission computer, F1-30 has mechanical feature for mounting in horizontal orientation, offering open architecture to maximize use of interoperability. For example, together with PCIe104 expansion connectors, F1-30 is able to build a stackable architecture, which can be integrated with PCIe/104 expansion modules depending on customers'need, hence it's highly configurable to specific requirements. Founded on such an open structure, It is an optimum choice for mission computing, demanding graphics generation applications, and GPU-accelerated data processing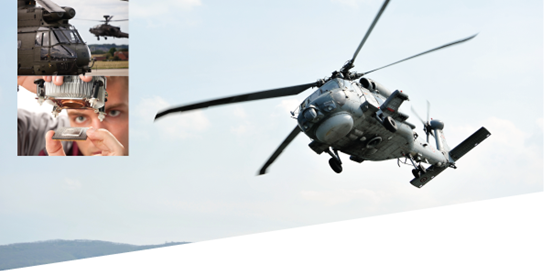 Introduction
The purpose of PCIe/104 is to provide a System level Stack-Up Only approach. Specification adopts PCI-Express, Ethernet, SATA, USB as well as LPC, SPI, Field Buses and Common Power Connector to the any stacked architecture.

StackPC Specification defines StackPC, FPE, StackPWR connectors relative position and stacked systems organization common approach. Also specification describes using stack modules in COM applications.

Specification is targeted not only for traditional stackable systems with all boards of the same form factor, but also for other stackable architectures like COM applications (mezzanine Computer-On-Module in conjunction with base board) and SBC expansion (expansion bus for Single Board Computers of various form factors).


PCI Express was chosen because of its performance, scalability and wide market acceptance. Ethernet was chosen as the most popular long distance data interconnect, which is inevitable in modern computer based environments. SATA was chosen as the storage interconnect because of wide acceptance and bandwidth scalability. LPC bus, SPI and other signaling interfaces were chosen because of their capabilities to provide support for legacy devices and to expand host processor functionality in simple and cost effective way.

Additionally specification describes adoption StackPC to popular standards such as PC/104, 3.5 inch, EPIC and EBX. This adoption is as result of StackPC and PCIe/104 compatibility with Bank1 signals (same connector and similar pinout).

StackPC specification is designed to deal with challenges caused by modern point-to-point high speed serial interfaces to stackable architecture which used to rely on traditional parallel bus interfaces. New specification is suitable for using for SBC expansion and fully opens Computer On Module like area of applications. It also paves the way for using even higher speed interfaces which are just emerging on embedded arena.

Compared to past years systems, modern embedded solutions require support for greater number of input/output interfaces. With each year, new processor modules support more and more input/output interfaces integrated in system logic. This makes necessary to place additional interface connectors on processor and peripheral modules. Compactness of Small Form Factor modules is an impediment to placement of necessary components and sufficient number of input/output connectors. It should be noted, that stackable modules are mostly designed for harsh environments and require installation inside an enclosure to protect them from mechanical impact or corrosive substances. Hence, embedded systems manufacturers have to resort to various tricks to bring out all interfaces to connectors on the front panel of the enclosure using flat cables.

One of the solutions can be to aggregate the main set of input/output interfaces at the stack connectors. This allows to avoid some interface connectors (usually pin headers) and to provide more space on the module for placement of necessary components. This, in turn, leads to reduction of manufacturing cost and adds flexibility in terms of using the module in applications requiring limited functionality. Reducing cabling inside the enclosure improves convection, reduces magnetic noise pickup, and consequently, increases system effectiveness. Interfaces aggregated at the stack connectors can be led out of the enclosure using inexpensive and efficient solution – terminal interface module carrying the necessary set of standard interface connectors.
 
Open , Scalable , Modular Structure

StackPC construction example:
SK509: Multi-I/O interface
SK401: 2.5" SSD/mSATA
SK506: 4 x GbE
SK220: NVIDIA 1050Ti
OXY5638: Intel Core i7-5650U
Onboard 64GB SSD                           
XR-DIMM DDR3 - 16GB
SK210: 12-40V DC-Input

 
PCIe/104 & StackPC Peripherals

SK210-GT730M

StackPC and PCIe/104 Complaint
Utilizes PCIe x 8 and x 4 Link
NVIDIA CUDA technology
OpenGL 4.4 support
OCL 1.1 support
NVIDIA Adaptive Vertical Sync
Microsoft DirectX 11 support

 

SK303

PCI/104-Express, PCI & PCIe connectors (w/StackPC design)
PCIe/104 stackable bus structure
PCIe to PCI adapter function
COM: 4 x RS232/422/485 with 5V/12V selectable and isolation function
Extended Temp.: -40°C ~ 85°C

 

SK506

StackPC-FPE form factor
PCIe/104 stackable bus structure
Reliable Ethernet technology from Intel i350-AM4 controllers
total 6 independent LAN connections (2 from host board, 4 from Intel controllers)
Flexible options for Ethernets through RJ45 or 10 pin-headers
High-performing bridgeless design supporting PCI Express Gen 2.1 5GT/s
Extended temperature -40 to 85°C

 
General Information

Model
F1-30D
CPU Type
Intel® 5th generation Core™ i7 Processor
System Chipset
Intel® i7-5650U (4M Cache, up to 3.20 GHz)
Memory type
2 x DDR3 1333/1600MHz XR-DIMM Up to 16GB

Storage

HDD/SDD 
On Board 64GB SSD

1 x 2.5" SSD

2 x mSATA SSD Backup 

I/O Connectors

Type A (Amphenol D38999 Connectors)
Power button
1 x Waterproof Button with Backlight
DP
4
COM
4
Ethernet
2
USB 2.0
2
DC-in
1
Type B (Phoenix Contact M12 Connectors)
Power button
1 x Waterproof Button with Backlight
DP
4
COM
2
Ethernet
2
USB 2.0
4
DC-in
1

Mechanical

Housing
Aluminum
Weight
16 Kg (35.24 lb)
Ingress Protection
IP65
Dimension (W x H x D)
189.5 x 230 x 318 mm

Power Requirement

Input Voltage

10V to 40V DC
(Compliant with MIL-STD-1275/704/461)

Optional 9V~36V DC Input 

Environment Limits

Operating temperature
-40°C to 75°C
Storage temperature
-40°C to 85°C 
Relative Humidity
Up to 95%RH @40°C, non-condensing
Ingress Protection
Designed for compliance to IP65, MIL-STD-810G

Test Standard

EMI/EMC
Designed to meet MIL-STD-461F
Temperature
Designed to meet MIL-STD-810G
Vibration & Shock
Designed to meet MIL-STD-810G

Stackable Module

SK210
Graphic module with NVIDIA 950M/1050Ti GPU supports four DP output
SK220
MXM graphic card carrier supports six miniDP output
SK303
COM port module with total four COM ports (RS232/422/485 selectable)
SK401
Storage carrier with one 2.5" HDD/SSD socket and two mPCIe socket
SK506
Ethernet module with total six 10/100/1000 mbps ethernet connections
STACKRACK, being the master of advanced thermal design, has once again achieved fanless design through conduction cooling method. With each layer comes a heat plate to touch directly the heated parts, the thermal performance is of the highest level.

Conductive Cooling Modules for Extreme Power
A solid material that can effectively conduct the heat is used to move the heat to the system enclosure and dissipated to the external surroundings. The machined copper cooling plates matching the component layout are placed between each layer; heat is carried away to the edges where a Wedge-Lock mechanism secures inside the chassis, coming up with a thermal interface.