SR10M, RTOS Core i7 Rugged Computer, 32 bit RTOS Kernel 3.18 in Ubuntu 14.04 supported
SR10M, RTOS Core i7 Rugged Computer, 32 bit RTOS Kernel 3.18 in Ubuntu 14.04 supported
Taipei, Taiwan
July 6, 2016
SR10M, RTOS Core i7 Rugged Computer, 32 bit RTOS Kernel 3.18 in Ubuntu 14.04 supported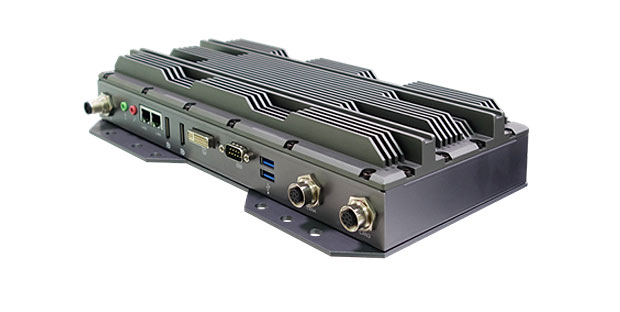 STACKRACK has launched a MIL-STD Fanless Rugged computer SR10M based on 4th Generation Haswell Core i7-4700EQ with rugged XR-DIMM RAM, SR10M survive in heavy vibration (10 Grms , in X,Y,Z axis) & shock condition, in addition, " conduction cooling " design support SR10M can maintain processor full speed at 60 degree. Besides its high performance and high reliability, SR10M and whole SR Rugged Computer Series can support RTOS which provide the utmost accuracy for application such as Power transmission system. In order to provide the precision in term of operating response time, RTOS is the key, especially for the green energy application.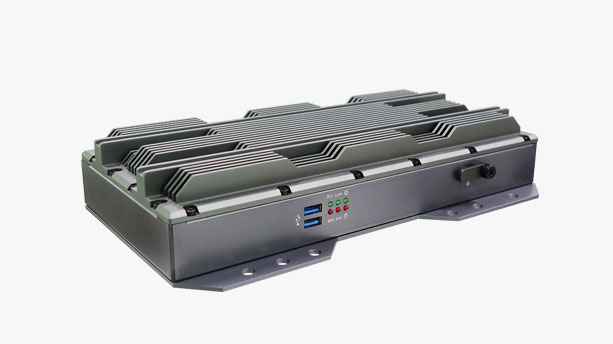 A real-time operating system (RTOS) is a multitasking operating system intended for real-time applications, such as embedded systems. A RTOS must be sure making a correct reaction within limited time and it has very strict standard in term of processing and stability. By using RTOS, system can process the high priority event first when the system is handling multi events simultaneously. The main advantage of RTOS is it's "real time reaction" for priority task. If a process must be execute, the RTOS will execute the process with first priority without any delay. Compare with normal operation system, this characteristic can make sure the immediate execution for critical operating action. For applications that require accuracy in response time, RTOS can fully make sure that the command could be fulfilled in required time.
Ultra slim, truly rugged heart – Only 3.3L
SR10M featuring ultra slim compact capable military grade fanless system. With dimension 262x 149x 76mm, SR10M is superior in its compact yet durable exterior design and highly functional interior structure, which allow system to apply in any limited space application usage. SR10M with its feature have heavy-duty fully IP54 Rugged aluminum chassis with M12 connectors. Supports rich I/O: 4xUSB 3.0, 1xCOM, 4x LAN – 2 by M12 Rugged connector and 3 lockable video outputs.

SR10-M with 32 bit RTOS Kernel 3.18 in Ubuntu 14.04 in energy management. With stunning computing performance allow system-operating react instantly without any second delay, which guarantee precise functionality of user's demand. Additionally, SR10-M has key components soldered onboard to eliminate the risk of harm caused by any uncertainty. It not only supports Intel CPU onboard but also storage onboard, which drastically enhance the resistance of vibration and shock. With hand screw type cover on power button can prevent unexpected power switch by user under any circumstance, which provides maximum secure and reliable operation.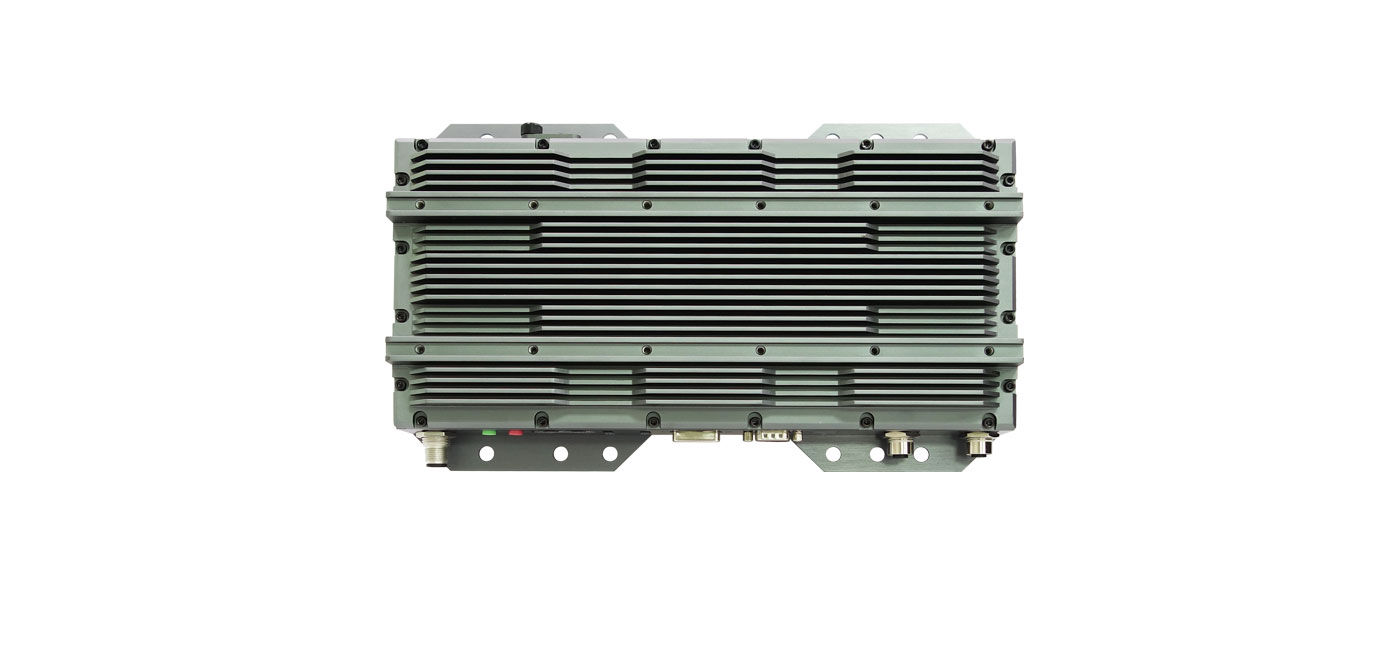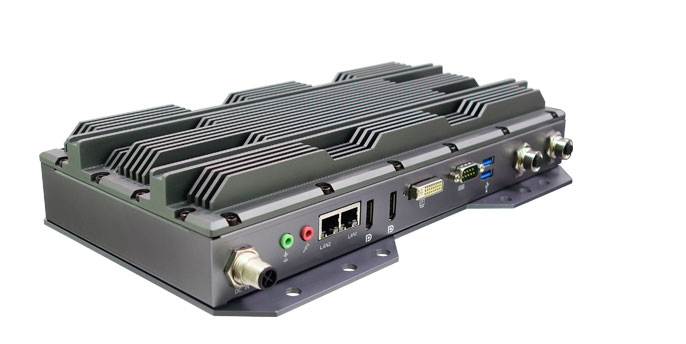 Flexible and value added design
STACKRACK offers flexibility to our customers to choose the appropriate design concept on their features and performance requirements. SR10M offers high flexibility over compact size, with customized bracket SR10M can be assembled vertically in standard rackmount cabinet, which breaks the stereotype of only standard rackmount can be used in cabinet. What's even more impressive is by assembling system vertically in the cabinet provides more efficient heat dissipation and can allow the space in cabinet is well used. With unique design allow user to apply system in any kind of application and fulfill a verity of requirement.
Main Feature :
Core-i7-4700EQ
XR-DIMM up to 8GB
mSATA Up to 256GB SSD
3 Displays by 2 x DP, 1 x DVI-I
2 x RJ45 Ethernet Ports
2 x LAN ports by M12 connector
4 x USB 3.0, 1 x COM port
9V~36V DC-in with M12
Operating : -40 to 70 °C
Power bottom with Hand Screw type cover
Cold plate and conduction cooling design
32 bit RTOS Kernel 3.18 in Ubuntu 14.04 supported
STACKRACK MIL-STD rugged fanless systems SR series base on Intel® QM87 MIL-STD Fanless Rugged Vibration Proof System with Intel® Core™ i7 Haswell Processor are designed for tight integration into military vehicle which featured with rugged-by-design internal components and completely passive cooling maximize reliability for operation in harsh conditions. SR series all can support RTOS, which working with real time constraints as power, time and efficient usage of memory.