STACKRACK ready to lift Self-Driving Solutions to a new level – the born of CPT320
STACKRACK ready to lift Self-Driving Solutions to a new level – the born of CPT320
Taipei, Taiwan
March 4, 2019

STACKRACK is pleased to announce the launch of its new GPUCPU AI Fusion computer CPT320, aiming to provide an ultra-high-level processing function for the latest Intelligent Automation technology. 
Manufactured on Intel's most up-to-date and optimized 14 nm technology, the processor adopted by CPT320 offers greater CPU and graphics performance. Further, STACKRACK has equipped CPT320 with NVIDIA's ultra-high-performance Graphic Card, performing remarkable image processing and visual displays. In other words, CPT320 is competent in regards of image recognition and robotics control tasks, and perfectly applies to numerous interdisciplinary scientific fields, such as Demanding Artificial Intelligence, Machine Learning and Computer Vision.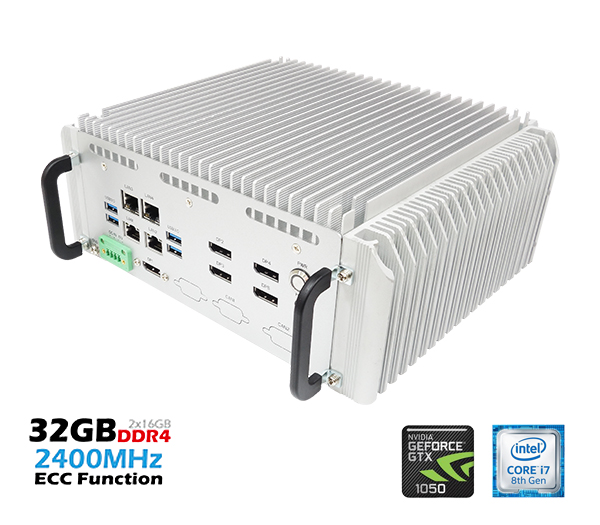 Design for reliability under demanding MIL-STD-810G Thermal, Shock, Vibration, Humidity / EMI / EMC conditions
Intel® 9th Gen. Core i7-9700T Processor ( 3.8GHz, 8 cores, 8 threads )
2 x DDR4 SO-DIMM up to 32GB
NVIDIA GTX1060MXM Graphic Card
2 x RJ45 LAN, 4 x USB, 2 x COM
2 x 2.5" SSD/HDD
Extended Temperature -20~+60°C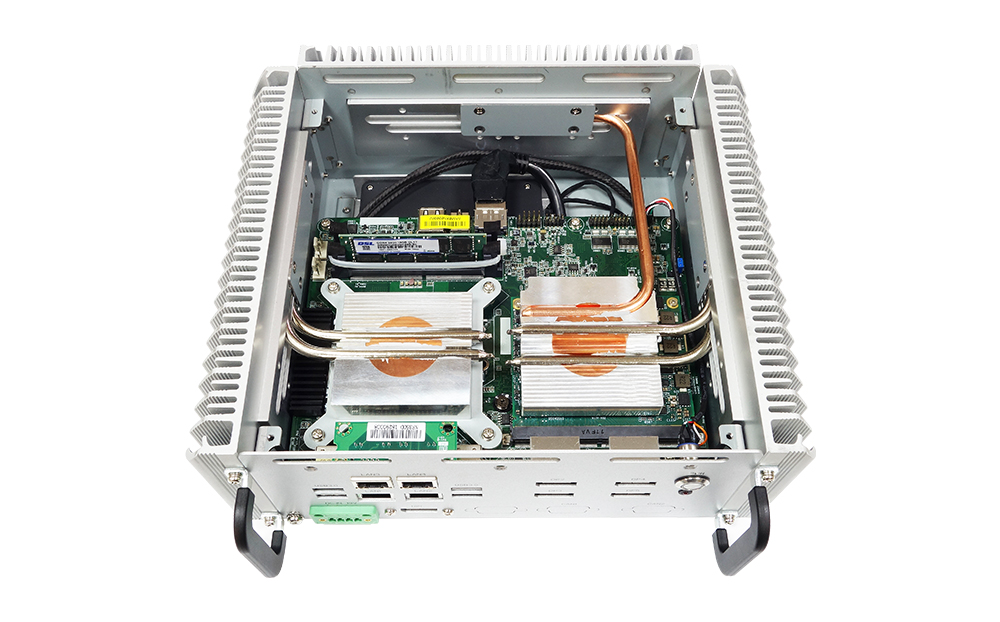 part from multiple DisplayPort, Ethernet LAN Interfaces and 32GB DDR4s that ensure various application and great capability in data storage and analysis, STACKRACK, as always, has emphasized profoundly on the ability to achieve top-level specification. The operating temperature of CPT320 ranges from -20 to +60°C. Meanwhile, CPT320 also passes MIL-STD-810G, guaranteeing a high reliability and stability in Shock, Vibration, Altitude, Dust and EMI Conditions
Intelligent Automation illuminated by stronger system
While Unmanned Ground Vehicle (UGV) is trending worldwide, STACKRACK's industrial AI and GPU-powered embedded computers are ready for integration of data, intelligence, drive-by-wire technology and various perception sensing technologies.
Driverless car demands a rather high-power processing computer, as it combines intricate technologies including LiDAR, RADAR, GPS, Vision and Advanced Algorithms. CPT320, as an image recognition system with abilities to connect multiple cameras directly to the computer, thus serves as an indispensable decision-making layer among sensor and execution system, and even assist in remote monitoring operation.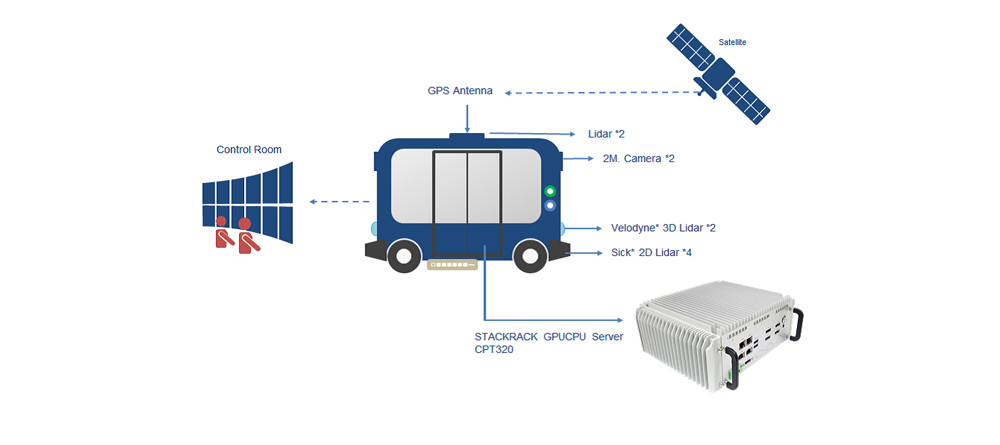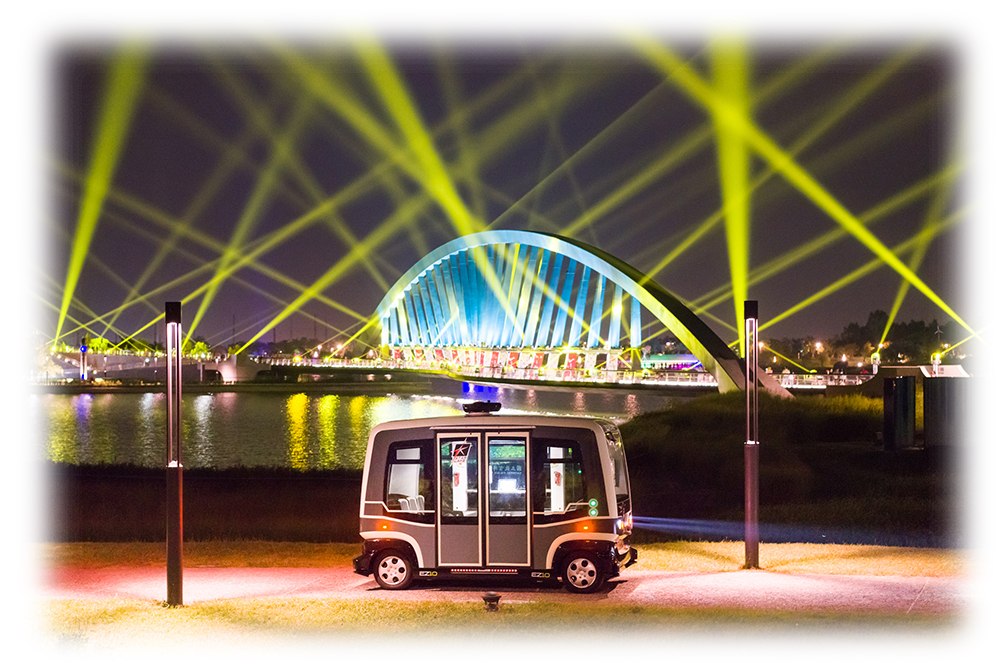 Endless possibilities with AI Fusion computer
Security concerns? No worries. Once installed properly, CPT320 server is able to deal with camera surveillance, traffic monitoring, number plate recognition, lane identification, and other intelligent transportation system - you name it, we've got it.
Taking it a step further, CPT320 not only suits general embedded system, but also enhances the operation of transactional retail terminals, industrial rack PCs and, most notably, IoT applications.
Stay tuned for the unlimited potential of STACKRACK solution leading to the uncharted.