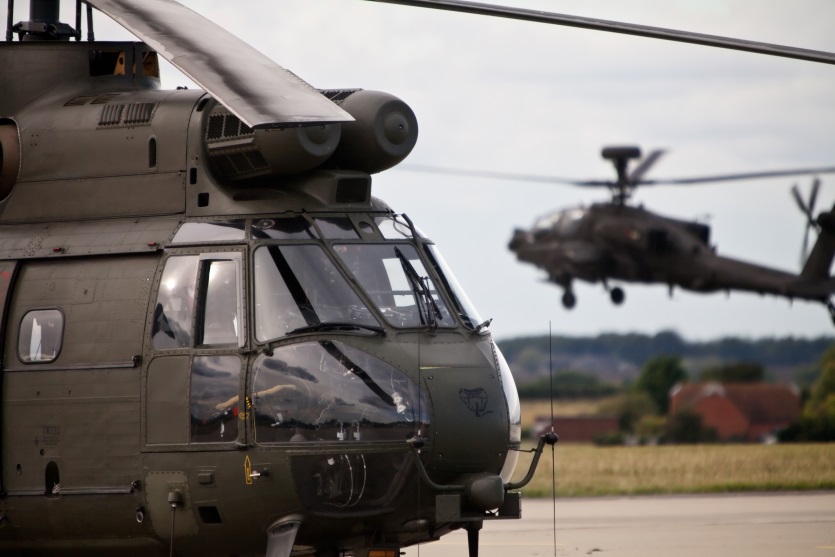 As a modular mission computer, F1-30 has mechanical feature for mounting in horizontal orientation, offering open architecture to maximize use of interoperability. F1-30 is able to build a stackable architecture, which can be integrated with PCIe/104 expansion modules depending on customers'need, hence it's highly configurable to specific requirements. Founded on such an open structure, It is an optimum choice for mission computing, demanding graphics generation applications, and GPU-accelerated data processing.
I. Frame grabber card (Analog to Digital / PAL )
Frame grabbers may be used in military applications. For instance, when a potential breach of abnormal signal is detected, a frame grabber captures an image or a sequence of images in digital form, and then transmits the data to pilots or command control center. By adding frame grabber card, F1-30 can collect useful images and help pilots to react promptly on the ever-changing battlefield.
II. CAN Bus
Nowadays, the modern aircraft may have many electronic control units (ECU) for various subsystems, and a subsystem may need to receive feedback from sensors. The CAN standard was devised to fill this need. Combining with different type of CAN Bus - 2.0B/J1939, F1-30 can establish interconnection between different systems, and collate various sensor inputs from around aircraft without a network ht.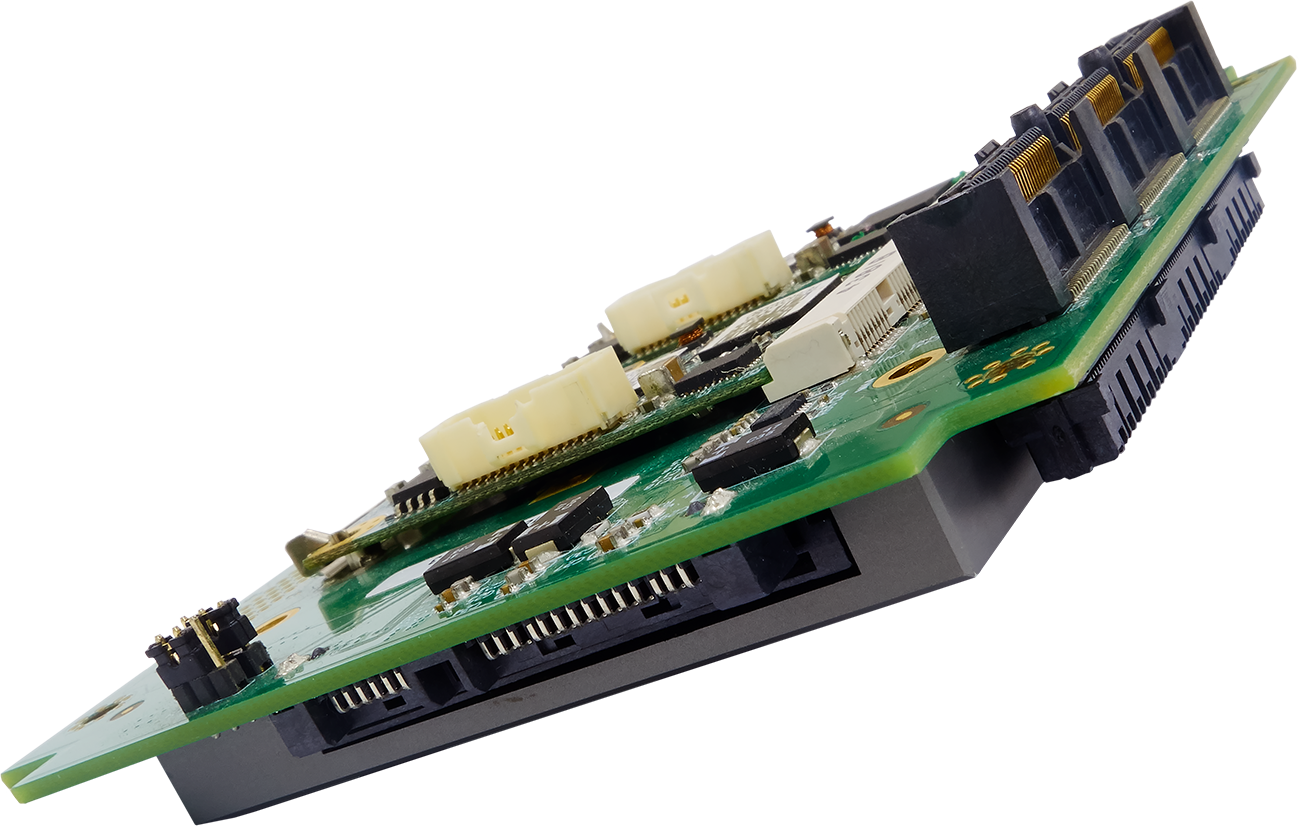 III. Multi-I/O expansion card
SK401 is a PCIe/104 (StackPC) peripheral module designed for different stacking criteria. For example, it can expand storage by supporting either with two mSATA modules or one mSATA with one 2.5" SSD which can be stacked with other StackPC modules. Based on mini-PCIe, SK401 also supports further I/O modules' expansion, such as LAN module offering 4 LAN port, which makes receiving data from sensors over Ethernet become possible.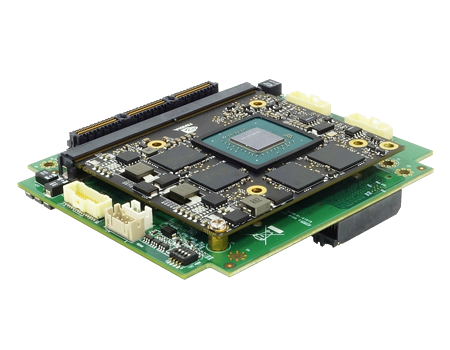 IV. NVIDIA MXM carrier card
SK220 is a PCIe/104(StackPC) carrier module supporting most MXM graphic cards from NVIDIA and AMD. By using SK220 our customers can upgrade graphic card easily to respond well in the ever-developing world. Plus, SK220 possess the flexibility of switching the signals between FPE connector (PCIe x16), StackPC (PCIe x1, x4) via dip switch. Thus, it is a best solution for multi-display  demanding applications like control cab and command center.
MIL-STD-461/1275/704 150W DC-DC Power Module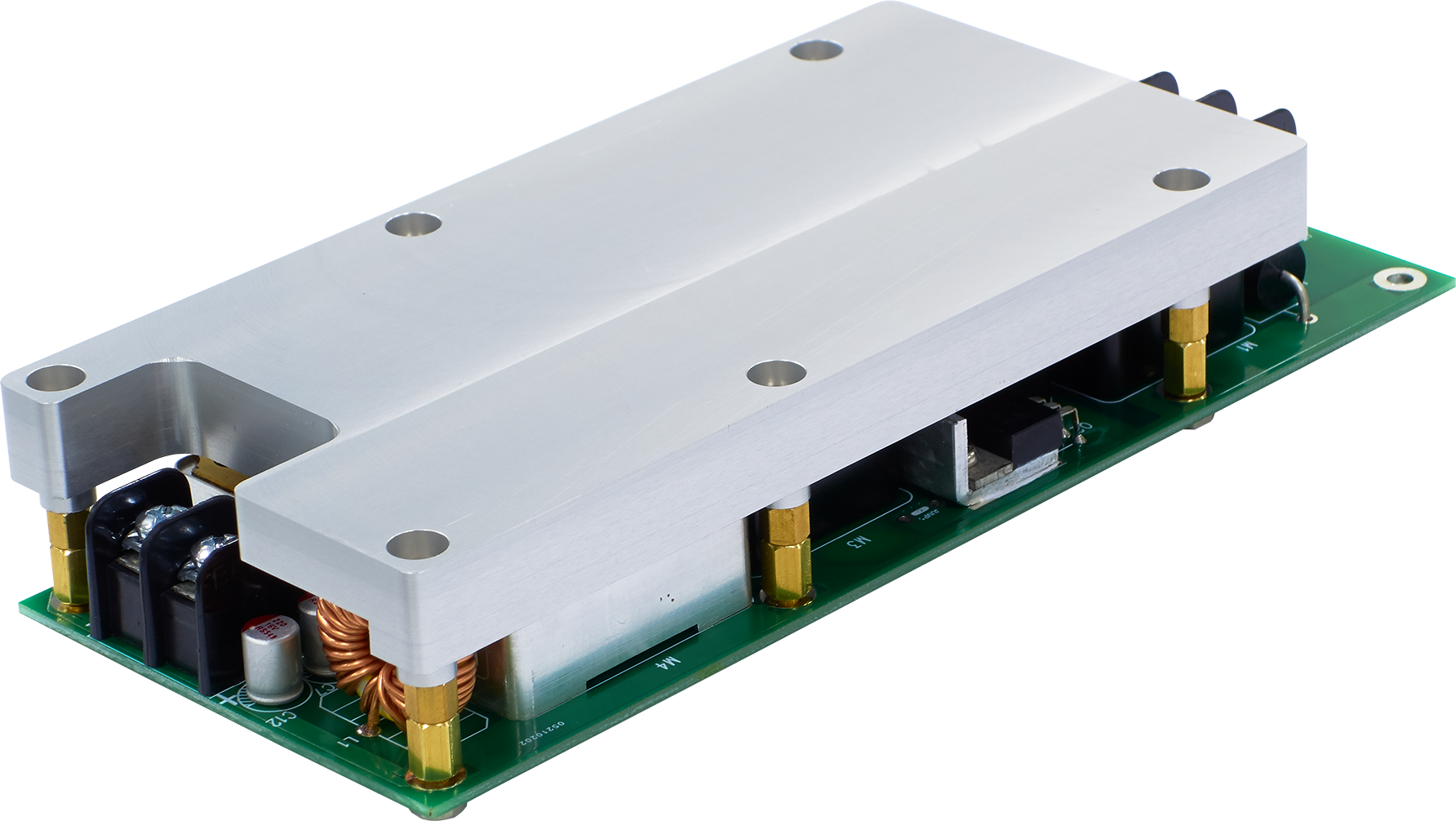 Durable metal casing with an isolated MIL-STD-461, MIL-STD-1275, MIL-STD 704 and DO-160 compliant power module SK710 that protects against aircraft voltage surges, spikes and transients is well suited for the strictest military requirement and deliver optimal performance in harsh conditions. Thanks to SK710, F1-30 is suitable for outdoor airborne applications. What's more, SK710 is a MIL-COTS power system. Thus, our customers can deploy F1-30 immediately to get a head start on the frontline
Advanced Conduction Cooling
Flexibility in Nature – Configurative Thermal Design
Complex cooling solutions are often required to meet the high power requirements of multiple boards within a chassis. STACKRACK's ATR solution comes with an all-in-one design enclosure; each slot can securely fit a Wedge-Lok, and each layer comes with a firmly attached, directly touched copper heat plate to complete an effectively cooled interior. What makes conduction cooling method so practical is that it is without moving parts, therefore suitable for high altitude and underwater applications.
Wedge-Lok
With 5 segments, shifted design, Wedge-Lok also help to transfer the heat and ensure best conductivity of heat load. The multi-segment design highlights on its ability to withstand massive vibration and shock, providing even higher sustainability through the torque-limiting design.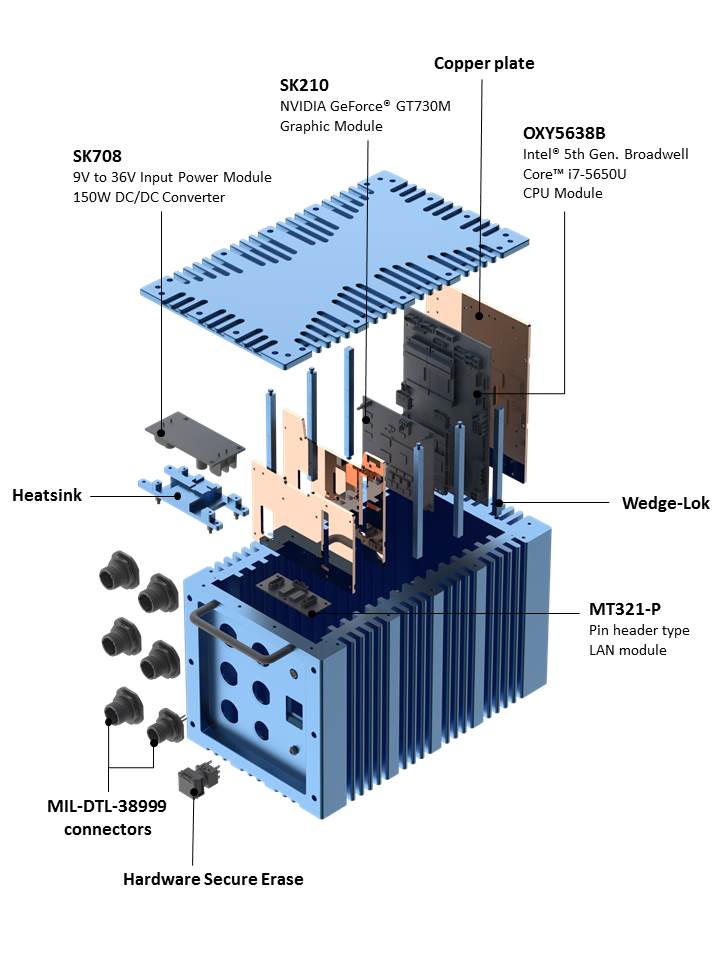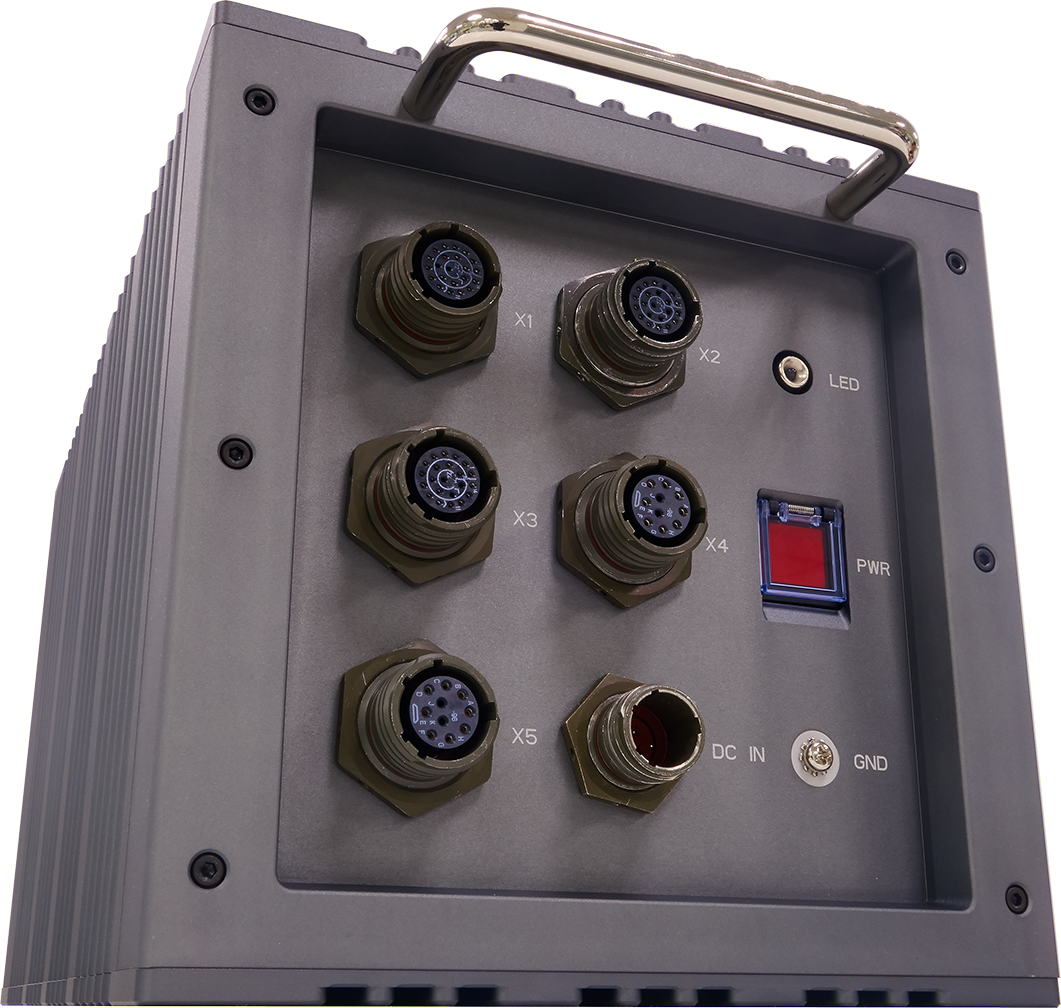 F1-30D
MIL-DTL-38999 Connector
Intel® 5th Gen. Core™ i7 Processor
NVIDIA GTX950M/GTX 1050 Ti GPU
ATR (Air Transport Rack)
Multi-I/O interface
IP65 classified
MIL-STD 810G/461/1275 Compliance
Extended Temp. -40 to 75°C